Buy My Book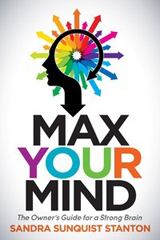 Frustrated with your brain? How would you like to remember where you put your car keys? Is multitasking working for you? Do you ever wonder how you drove to your destination? Baby boomers may be … [Read More]
Presentations
Connections of the Heart- LLC offers Brain Coaching workshops and presentations for businesses and people of all ages and all group sizes. We've done over 100 different presentations, click here for details about some of them. Mind Maxing for Business Brain Basics: The Gateway to Your Best "You" Harnessing Humor for Positive … [Read More]
Coaching
How would you like a Thinking Partner to support you on your way to a more satisfying life? Sandra will help you Max Your Life by understanding what your mind, body and spirit want and find ways to make that a reality. Brain Coaching is tapping into neuroscience resources and principles and brain "exercises" to give coaching a different twist. With … [Read More]
Welcome
Thanks for stopping by! Ever wonder how your brain takes in, stores, and makes meaning of all the things going on around us? What happens when you want to access what you have learned or experienced—and it sticks on the tip of your tongue? Neuroscientists have revealed valuable information, but who wants to plow through the studies? Invite Sandra to provide clear, usable "translations"-- Brain Coaching-- to Max Your Mind, and those of your children and students.


Recent Posts
April 8, 2016 By Sandra Sunquist Stanton Leave a Comment
We'd love to have you come and join our Max Your Mind class $40 will hold your spot and get you a signed copy of the book! Register at L.E.Phillips Senior Center Thursday April 7-May 5 2016 … [Read More]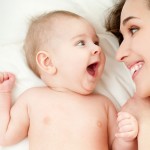 March 11, 2016 By Sandra Sunquist Stanton Leave a Comment
Parenting for Your Baby's Brain- Then and Now Do you sometimes wonder what's going on in babies' precious little heads? The experiences parents choose for their baby shape her. What a … [Read More]
March 6, 2016 By Sandra Stanton Leave a Comment
Parenting teens tests most parents' determination to give them what they need—not just what they want. We hope to provide practical tips to help you along the way in this most important—but very … [Read More]
Posted: Fri, Apr 15th 2016
Relationships are worth time, energy and effort. Hold them close!
Posted: Tue, Apr 5th 2016
Sing for your health!